---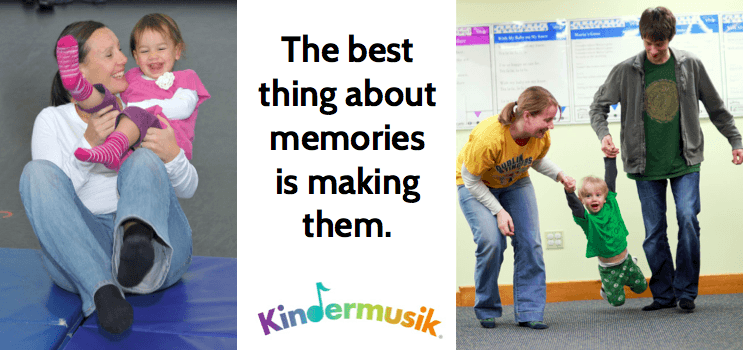 REGISTRATION
* Regular 15-week semesters begin in September and in February. We also have 5-week summer sessions.
* General registration begins on June 15 for the fall semester and on December 15 for the spring semester. Summermusik registration opens in March.
* Register early to ensure your child's place in the class of your choice. It is a good idea to submit your registration BEFORE general registration begins, as registrations are held and then processed in sequence.
*Where applicable, please list at least two class times that will work for you.
LOCATION & PARKING: Our beautiful studio is located inside the London Jewish Community Center at 536 Huron Street (off and behind Adelaide St. N) There is plenty of free parking!
PUNCTUALITY: Plan to be in the building five or more minutes before class time so you can take care of coats, snacks, washroom visits, etc. before your teacher invites you and/or your child in. Studio doors open about 5-10 minutes prior to class so children and their grown up can settle in and get comfy.
HALLWAYS and LOBBY: In consideration of the seniors who live upstairs and other users of the Centre, please keep track of your children and leave wet-wheeled strollers outside or just inside the front door of the Centre. It is your responsibility to keep your child safe and reasonably quiet in the hall, as well as away from the doors of both preschools (end of the hall) when they are in session. Note that Brandi at the Front Desk needs to be able to hear the voice at the other end of the phone line; please control your child's noise level in the lobby accordingly and limit your lobby time to getting to and from the exit or washroom.
CLOTHING/FOOTWEAR: The coat racks in the hall just outside the Kindermusik room are for your use. We ask that you leave ALL outdoor footwear on the mat outside the classroom. Bare feet, socks, slippers or strictly indoor shoes are all options for class. Dress comfortably in layers for class, as the studio can warm up quickly!
ILLNESS: In consideration of all, and for your child's comfort, please keep your child home if s/he is suffering from a cold, a bad cough, a fever, a communicable disease, an unexplained rash, head lice, etc.
ATTENDANCE and MAKE-UP CLASSES: If you know in advance that you will miss class on a certain date, we greatly appreciate your letting us know that. There is no need to inform us of a same-day absence. A maximum of three missed classes per semester may be made up at a different time if available. For details see "Make-up Classes" information below.
PAYMENT AND WITHDRAWAL: There are no refunds for home materials that have been opened for you. If you cancel your registration before the first class, you will receive a tuition refund minus a cancellation fee of $25. If you need to withdraw after the semester has begun, you will receive tuition credit toward the following semester, minus a cancellation fee of $25. The credit will be dated from the director's receipt of your written notification of your withdrawal. Satisfaction guaranteed: If you are unhappy with your Kindermusik experience after attending the first five consecutive classes and wish to discontinue, you will receive a tuition refund minus a cancellation fee of $25.
FOOD & TOYS: Please keep all snacks and drinks except for water and formula out in the hall, and ensure that your child does not go into class with a snack. If a child urgently needs a sip or a bite in mid-class, just take her or him out into the hall for this.

WASHROOMS AND DIAPERS: The washrooms are to the left at the back of the lobby. There's a change table in the large stall in the women's washroom. Please take soiled diapers home, and discard wet diapers outside of the classroom in a washroom or hallway receptacle.

PLAYZONE: This is the JCC's wonderful babysitting service. For info and reservations, call the JCC at 673-3310. Book early!

VISITORS: Foundations and Level 2: You are most welcome to bring along a visiting grandparent or another adult to your child's class without prior notification. You are also welcome to bring along another family (i.e. child and adult) for one free class visit per visiting family as long as 1. the child is the right age for the curriculum and 2. you have booked the visit ahead of time with Orly. For Level 3, 4 & 5: If there is a family you would like to introduce to Kindermusik, please speak with your instructor about a class visit.
Makeup Classes
As you have read on the policy page, you are entitled to three make-up classes per semester for classes missed, as long as there are both alternate times for your curriculum and availability. The ideal is perfect attendance at your own class time: each class grows and develops together, creating its own, unique group dynamic and rhythm, and every family in the class is part of that process. But since illness (especially in the youngest Kindermusik children!), emergencies and travel sometimes get in the way of perfect attendance, we like to give you the opportunity to get those missed classes back when possible. Here's how it works:
• Book early! Sometimes we run out of make-up opportunities late in the semester.
• If you know you will be away, or otherwise engaged, on a certain date, consider a PRIOR make-up class.
• When you contact me to arrange a make-up class, provide me with a choice; i.e. consult the class schedule on the Schedule page of the website and list two or three specific dates and times that would work for you. I'll let you know which one, if any, is available.
• If you know in advance that you will be missing class on a certain date, I would greatly appreciate your letting me know this by email…in case it means I can accommodate another make-up request!
• Please make your make-up requests by EMAIL or by phone.
• Put the program email address into your nickname list so it's easy for you to email me, and bookmark the website so it's easy to check the class schedule.

Finally, remember that make-up classes are not available in the first or final week of the semester, and please note that booking a make-up class = using up a make-up class. Or, put another way, if you miss your make-up class and rebook, it counts as another of your three make-ups, because I will not have been able to offer your missed class to anyone else, even if you provided notice that you would not be able to attend.
Congratulations, you're a make-up expert!